Through challenging terrain with all-wheel drive.
When work takes you off-road – whether it's a building site in the city or a remote rural location – the Canter 6.5t 4×4 keeps you firmly on the ground.
For winter service, or anywhere you're faced with steep gradients, it's a natural.
Switching easily between two and four-wheel drive, the efficient 3.0-litre Canter 6.5t 4×4 delivers great fuel efficiency.
With a robust ladder-type frame for diverse body solutions, it's ideal for public services, horticulture, landscaping and construction.
Put it to the test, on and off-road.
What makes the Canter 4x4 your specialist:
Up to 3.7 t chassis load capacity
Efficient 129 kW (175 hp) engine with Euro VI standard
Manually selectable all-wheel drive and reduction gear
Good manoeuvrability both on- and off-road with a turning circle from 13.5 m
Body length: 4005-5750 mm
2 wheelbases & 2 cab variants: 2 m Comfort single and double cab
Models - Canter 4x4 segment.
Keeping your business moving.
A cab so good you won't want to leave it.
Duonic.
Technical Highlights.
Chassis.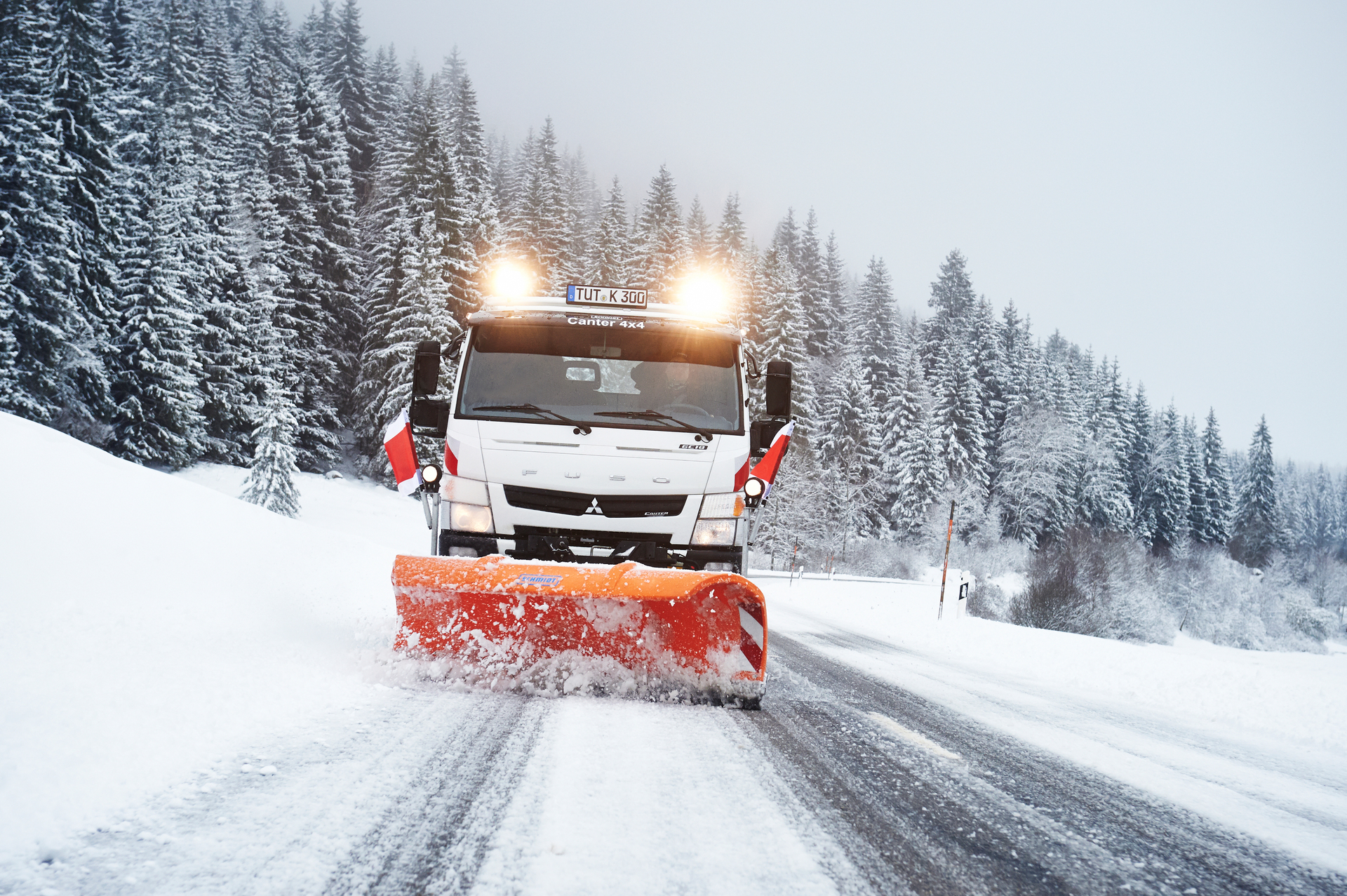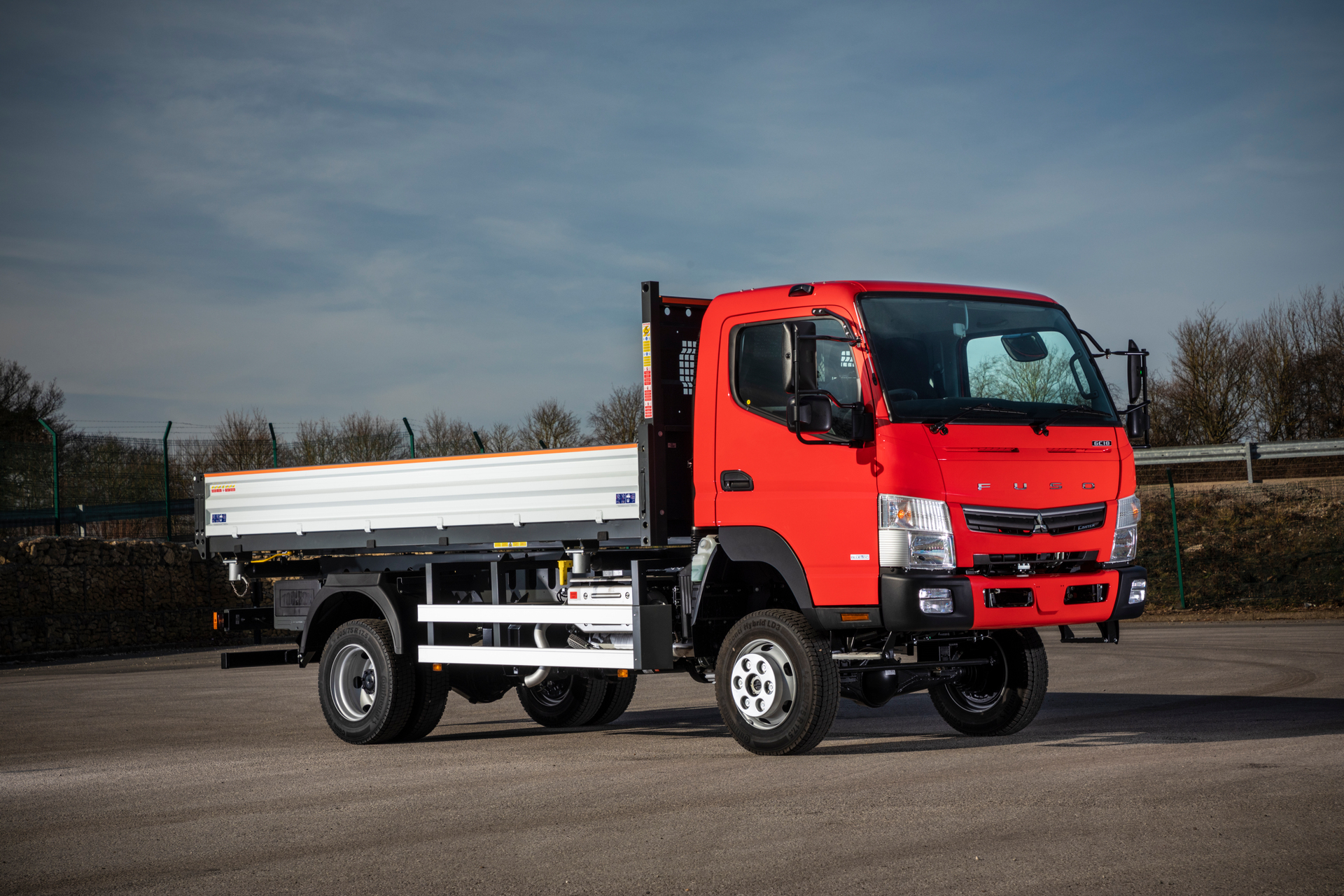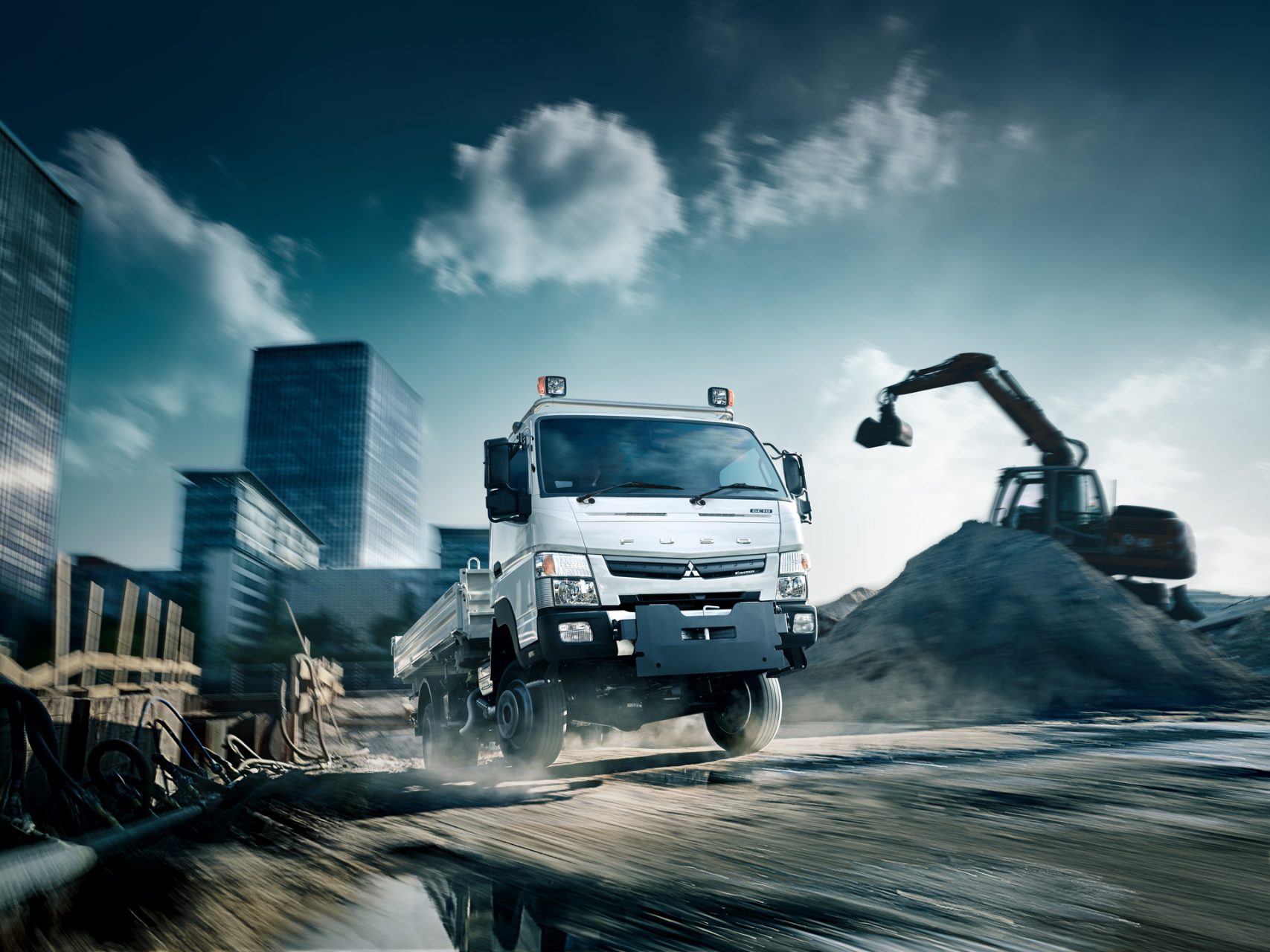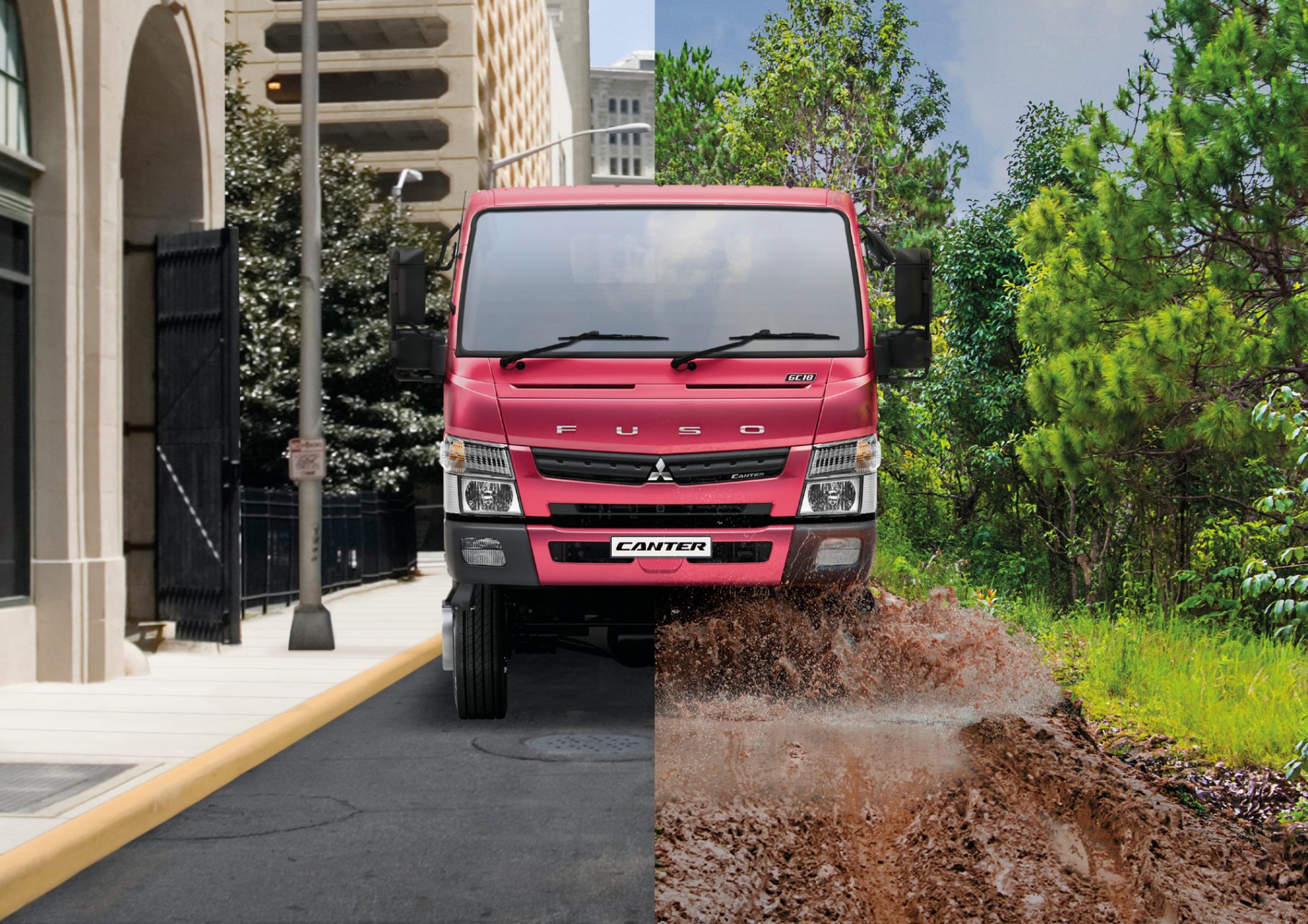 Find A New Truck
Intercounty Truck & Van have a wide range of New and Used stock on the ground and ready to go.