Canter 3.5t.
The urban operator.
Enquiry
The most agile in its class.
If you're driving and working in the crowded streets of Britain's cities, Canter 3.5t does the job.
With the smallest turning circle in its class and a neat cab width of 1.7m or 2m, it gets just about anywhere a van can go – and you can drive it on a standard UK car licence, with no special training.
Spacious cabs and independent suspension ensure a comfortable ride, and the longest body length in its segment means there's plenty of room for the tools and materials of your trade.
What makes the Canter 3.5t your specialist:
Up to 1.6 tonnes chassis load capacity
Efficient engine variants: 96 kW (130 hp) and 110 kW (150 hp) Euro VI
Optional DUONIC® 2.0 dual-clutch transmission with Eco mode
High manoeuvrability in the tightest of spaces with a turning circle from 8.6m
Longest body length in its class: 3500-5725 mm
4 wheelbases & 3 cab variants: 1.7 m single cab, 2 m Comfort single and double cab
Models - Canter 3.5t segment.
Keeping your business moving.
A cab so good you won't want to leave it.
Duonic.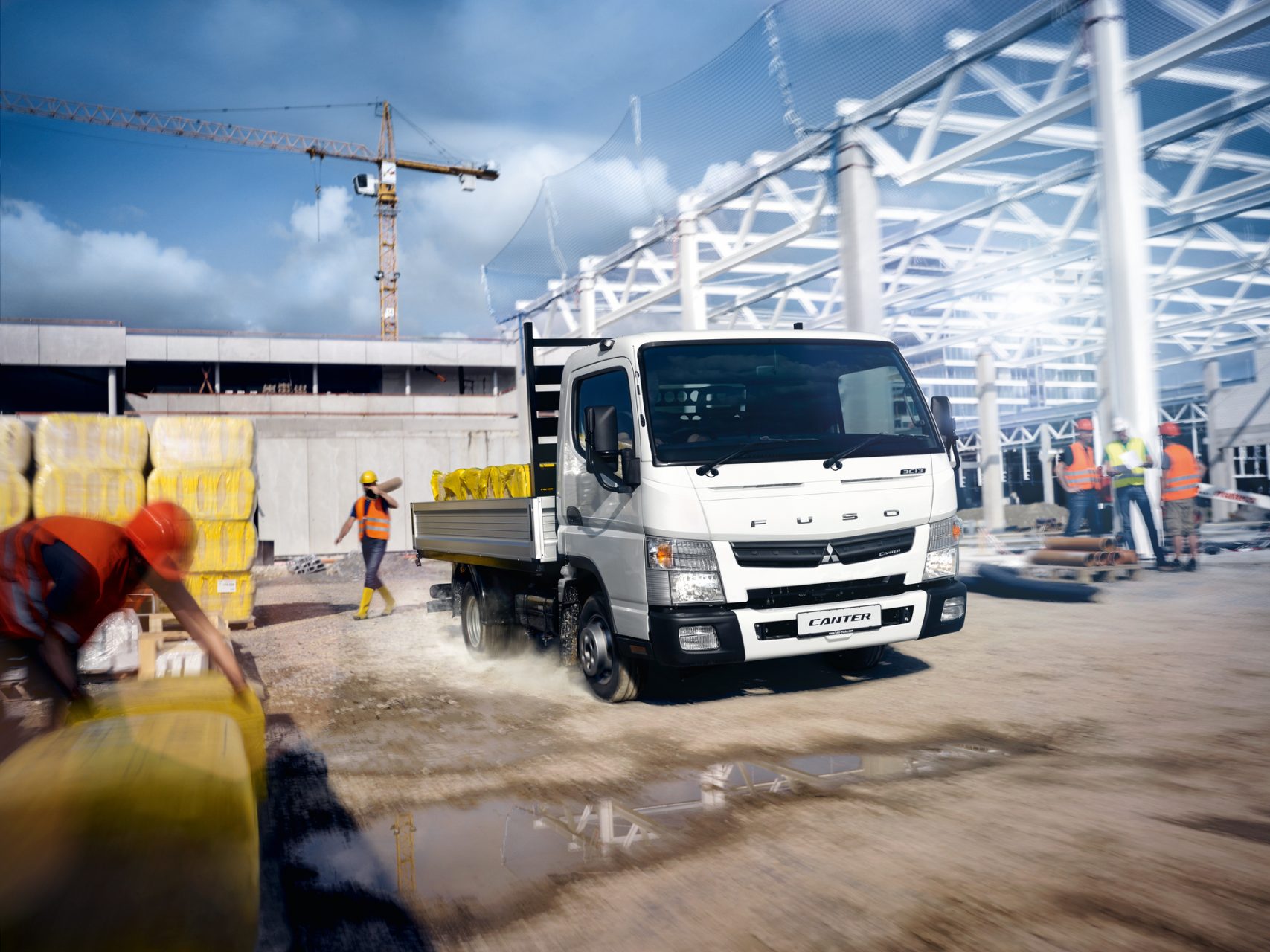 Find A New Truck
Intercounty Truck & Van have a wide range of New and Used stock on the ground and ready to go.