Canter 8.55t.
The Weight Lifter.
Enquiry
Unique payload ratio.
With more than a tonne extra payload, the big brother of the Canter family gives you all the capability and refinement of the 7.5t plus crucial extra carrying power.
Yet Canter 8.55t is still less than 2.2m wide and highly manoeuvrable, allowing access to zones restricted to the 10t limit.
Perfect for brewery work, municipal projects or even emergency services – Canter 8.55t has the strength to deliver.
What makes the Canter 8.55t your specialist:
Up to 6 tonnes chassis load capacity
Efficient 129 kW (175 hp) Euro VI engine
Standard-fit DUONIC® 2.0 dual-clutch transmission with Eco mode
High manoeuvrability in the tightest of spaces with a turning circle from 12.2 m
Body length: 4985-7210 mm
4 wheelbases & a 2 m wide Comfort single cab
Models.
Keeping your business moving.
A cab so good you won't want to leave it.
Duonic.
Canter 9C18 Duonic
Comfort, single cab, 3 persons
129 kW (175 hp) Euro VI
Chassis load bearing capacity:
5915-5985 kg
Max. body length: 4985-7210 mm
FUSO customer service.
Canter is engineered for phenomenal reliability. The FUSO and Mercedes-Benz network is there to provide support when you need it, as well as helpful finance and leasing services.
With every new Canter you get a warranty for three years1 or 100,000 km (whichever comes first), and the long maintenance interval of 40,000 km saves you time and money.
---
A network covering Britain and beyond.
As part of the Daimler family, Canter is supplied and serviced through Mercedes-Benz and FUSO Dealers throughout the world. That includes 85 service locations the length and breadth of the UK (and 800 in Europe).
---
Canter's Zero Tolerance on Downtime
Canter's Zero Tolerance on Downtime initiative will keep you moving, come what may. That's a promise. Zero Tolerance means we will get to breakdowns in 55 minutes on average. If your vehicle needs workshop attention, we will not rest until it is fixed – in fact 90% are repaired within 24 hours. That still leaves a few trucks that can't be fixed in a day. If yours is one of them, we'll replace it with a like-for-like vehicle2, or pay you the financial rental equivalent. It comes at no extra cost if you run your Euro VI vehicle on a Complete Service Contract.
---
Maintenance packages.
Even with the stricter Euro VI emission standard, maintenance intervals for the Canter have been stabilised at 40,000 km (or once a year). Items that require regular checks (oil, brake fluid and windscreen-washer fluid) are accessible in the cab, making inspections a quick, easy and clean task. Our tilt-cab design (for single cabs) also ensures trouble-free access to all engine parts.
---
Parts and accessories.
Genuine FUSO parts and accessories are the product of professional development expertise, top-class materials, excellent workmanship and functionality tailored exactly to the needs of the vehicle. By using genuine FUSO parts we guarantee quality down to the very last detail.
---
The Canter is big on comfort.
Inside, everything is tailored to the driver's and co-driver's comfort needs. The well-sprung, noise-insulated cab makes longer journeys just as pleasant as short trips. If you're involved in delivery work and have to get in and out frequently, you'll appreciate the low entrance, which has only one step.
The interior is impressively spacious, with room for three people and up to seven in the crewcab. A level cab floor and a shift lever integrated into the black and grey dashboard facilitate through-cab access. Ergonomic Isringhausen seats in black provide firm support and comfort, even on longer trips. A driver's suspension seat is available as an option.
---
Everything within easy reach.
Ergonomically arranged stowage facilities and LED lighting on the roof liner provide a neat and tidy interior. The infinitely adjustable steering wheel with high-quality chrome applications, multifunction lever and optional cruise control, where available, can be positioned according to the individual driver's height, ensuring all important functions are easily reachable.
---
Canter is big on practical benefits.
Its functional operating system makes work as easy and comfortable as possible. From automatic or manual air conditioning to standard-specification Eco Mode and Hill Start Assist, all technical refinements within the system are deployed by clearly marked, easy-to-use controls.
---
The cab's climate control.
For ideal in-cab conditions we offer a choice of a manual air-conditioning system or optional automatic climate control. There's separately controlled ventilation for the crewcab.
---
The cruise control function.
Maintain a constant vehicle speed and keep to legal speed limits for relaxed driving even on longer trips. Optionally available for all models with the DUONIC® dual clutch transmission, except Canter Eco Hybrid.
---
Eco Mode and Hill Start Assist as standard.
While DUONIC® always selects the right gear for the lowest fuel consumption, Eco Mode enables further fuel savings by means of early shifting. Hill Start Assist provides support when moving off on an uphill gradient with a heavy load.
---
Parking lock function and manual shift option.
DUONIC® offers a parking lock function to secure your Canter when it's parked. You also have the option of manually shifting up and down through all six gears.
---
A new standard in driving comfort.
Enjoy a smooth gearshift, with no power interruption and minimal wear. The second, enhanced generation of the DUONIC® transmission delivers comfortable driving and simple handling, plus intelligent solutions such as the crawl function for easier manoeuvring and Hill Start Assist to ensure the truck moves off smoothly on upward gradients. In conjunction with improved shifting logic, the idle start/stop function (ISS) and Eco Mode features (fitted as standard) help you drive more efficiently and sustainably, while making significant savings on fuel.
Shifting without loss of power. The Canter doesn't just comply with the Euro VI standard – thanks to the standard-fit idle start/stop function (ISS), it exceeds it. In addition, the new DUONIC® dual-clutch transmission ensures shifting without interruption of tractive power and without the frictional losses you get with conventional automatic transmissions.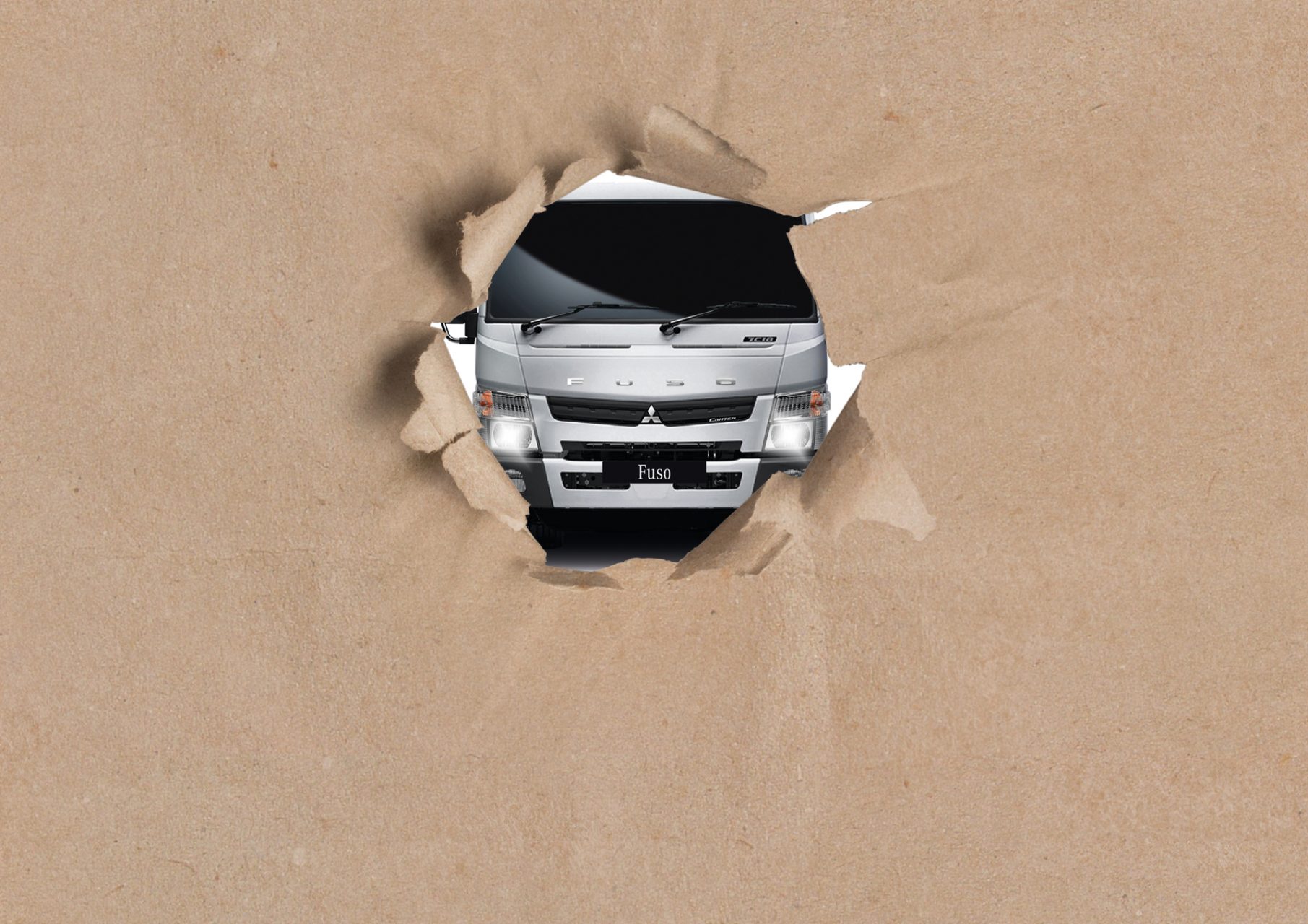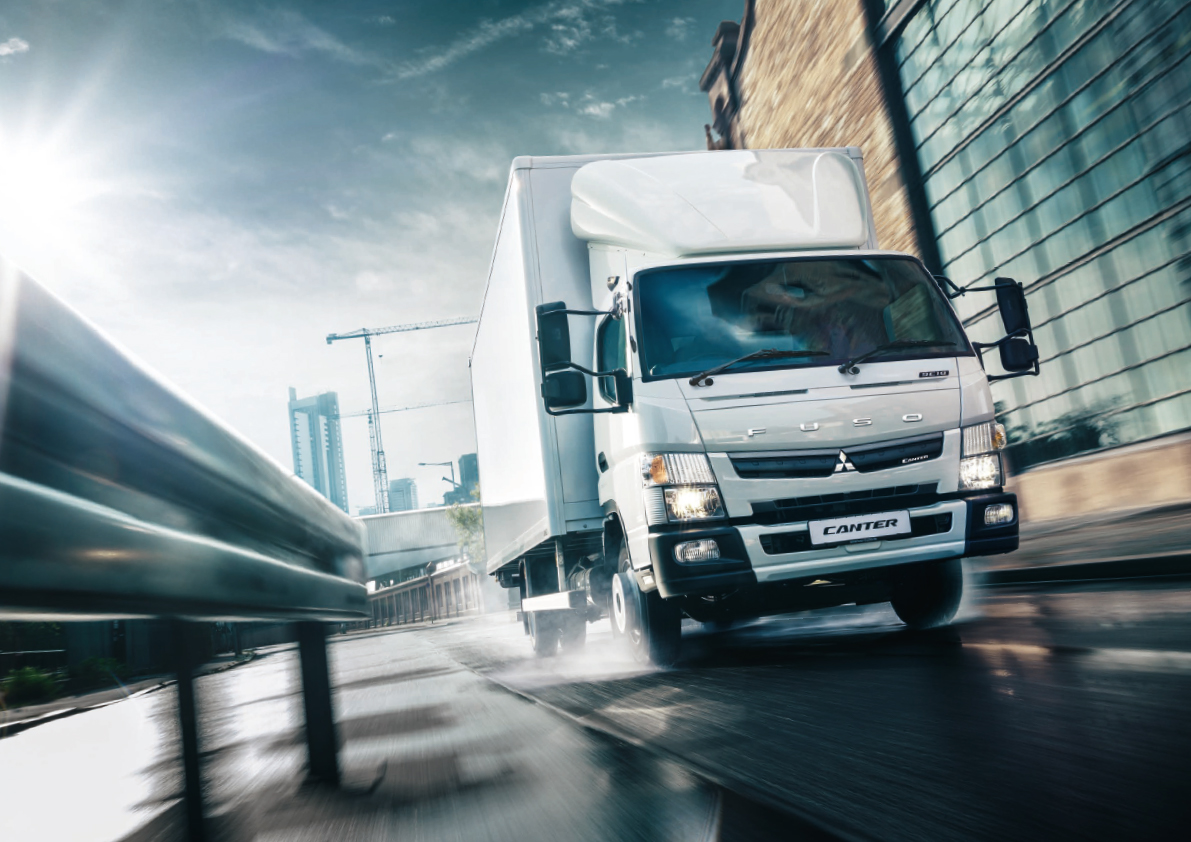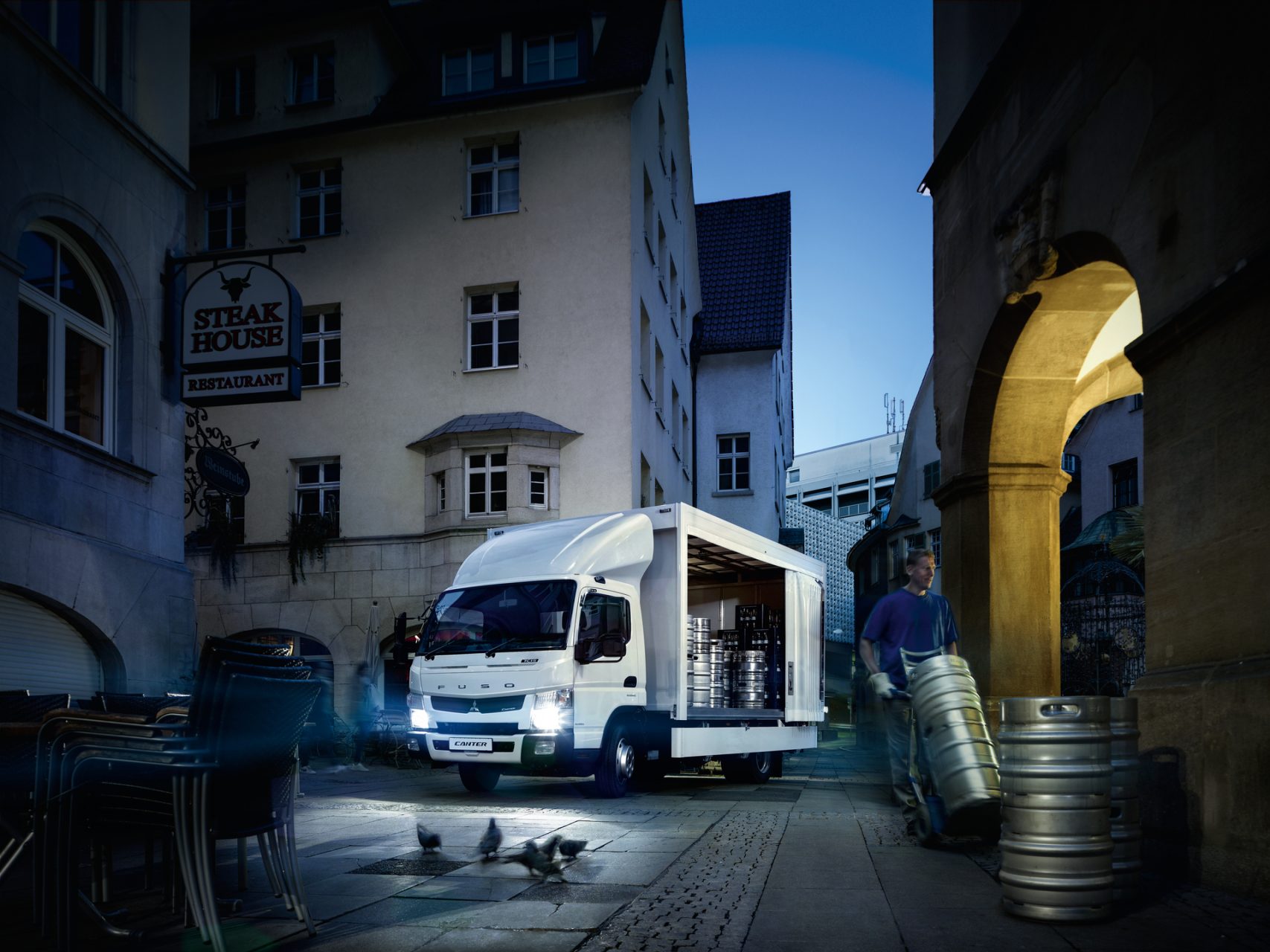 Find A New Truck
Intercounty Truck & Van have a wide range of New and Used stock on the ground and ready to go.